Los Angeles is on many a travellers list. However, I didn't have the greatest experience when I went. I believe that this was mostly due to the hostel I stayed at. The hostel staff were unfriendly, the area didn't feel safe and it was in a bad location. Because of this LA is a place I will find hard to go back to. It's amazing how a bad hostel can affect your enjoyment of a place, so here Martin shares his best hostels in Los Angeles, maybe I should try one of these next time:
If you're a backpacker and you want to visit Los Angeles, then you really have to figure out some good accommodation options. Thankfully, you will notice that there are tons of options out there, so finding the right one won't be as hard as you may imagine. That's why we are here to help you with all of that.
It's important to make sure that US is one of the Visa Waiver Countries. It comes with a few restrictions, but that's why you need to make sure that you have the right US Visa. There are multiple Visa types, such as work Visa, Student Visa and even some special Visa options offered to certain people from various industries. So yes, if you're an international backpacker you have to take the ESTA and Visa types into consideration if you want to get the best possible results as quickly as possible.

Banana Bungalow Hollywood Hostel
There are plenty of reasons to use the Banana Bungalow Hollywood Hostel. Not only do you get to be very close to Hollywood, but at the same time you have immediate access to most of the landmarks in the city. And yes, there are transportation options nearby too, which makes it a really good accommodation location, especially if you just want a proper hostel in a good price range.
Los Angeles Backpackers Paradise Hostel
Why should you choose this one? The Los Angeles Backpackers Paradise Hostel is great because it's very close to the shore, and at the same time it has a restaurant nearby. It's basically the best place to accommodate and eat something very tasty. As you can imagine, backpackers love this as you have everything you need to have a fun time in Los Angeles. So yes, you should check it out if possible.
Banana Bungalow West Hollywood Hostel
When you visit the Banana Bungalow West Hollywood Hostel you will appreciate the very distinct look. While it's in the Northern side of the city and close to Hollywood, it also brings in front some astonishing views and you will particularly like how immersive the entire region really is. It's hard to find a quiet place in Los Angeles, but this may very well be the only place where you can get that; and it's amazing in its own right.
USA Hostels Hollywood
While this is not the largest hostel out there, it definitely delivers the features and high quality you need. The accommodation prices are ok considering the location is right near the Hollywood Hills, and you will particularly like the astonishing views in here. Other than that, you have standard accommodation benefits and even a free breakfast.
Melrose Hostel
The Melrose Hostel offers quite an interesting visual design. The interior is not that large, which may be a bit of a problem for some. But if you want to have good accommodation at a decent price in Hollywood, you can't ask for more here. And you will like some of the unique features presented here, which makes this hostel maybe one of the best on the market. It's certainly worth it to choose the Melrose Hostel especially if you have on a tight budget.
Orange Drive Hostel
Right in the vicinity of the Melrose Hostel you have the Orange Drive Hostel. This particular hostel has a better accommodation system, and you will particularly like the fact you can share a room with friends if you want. The prices are quite accessible, and the interior is quite nice too. You will have quite a lot of value for your money here, so try to take that into consideration.
HI Los Angeles Santa Monica Hostel
Right off the bat the HI Los Angeles Santa Monica Hostel is pretty large, but at the same time you do have lots of rooms to choose from. As you will see, the prices are pretty good here, and you do have free internet as well as a variety of options like a small business center. As a whole, it's a great package and you can't ask for more!
Walk of Fame Hostel
As the name suggests, this is right near the fabled Walk of Fame. It's one of the nicest accommodation places out there, and the price is really low. Sure, there's not a whole lot to be had in here when it comes to features, but the simple fact that you can sleep right near the Walk of Fame is amazing in its own right. So you should consider this hostel as well.
Time Zone Hostel
The interior is very impressive, and you actually have the perfect accommodation at an accessible price with the Time Zone Hostel. They even bring you a variety of added options, which makes it really impressive. The location is not one of the central ones, true, but the price is very good and you do have immediate access to lots of transportation options.
PodShare
PodShare's approach to offering people a place to stay is quite nice. The interiors are interesting, and you can share your room with another person too. This drops the overall price a lot, to the point that you will enjoy the entire experience quite a lot.
Hollywood Highland Hotel & Hostel
When you visit the Hollywood Highland Hotel & Hostel, you will be quite amazed with its unique features and benefits. At the same time, you will appreciate the tremendous attention to detail and great factors that go into this. People love being close to Hollywood and accommodating there, so this particular hostel offers you that opportunity.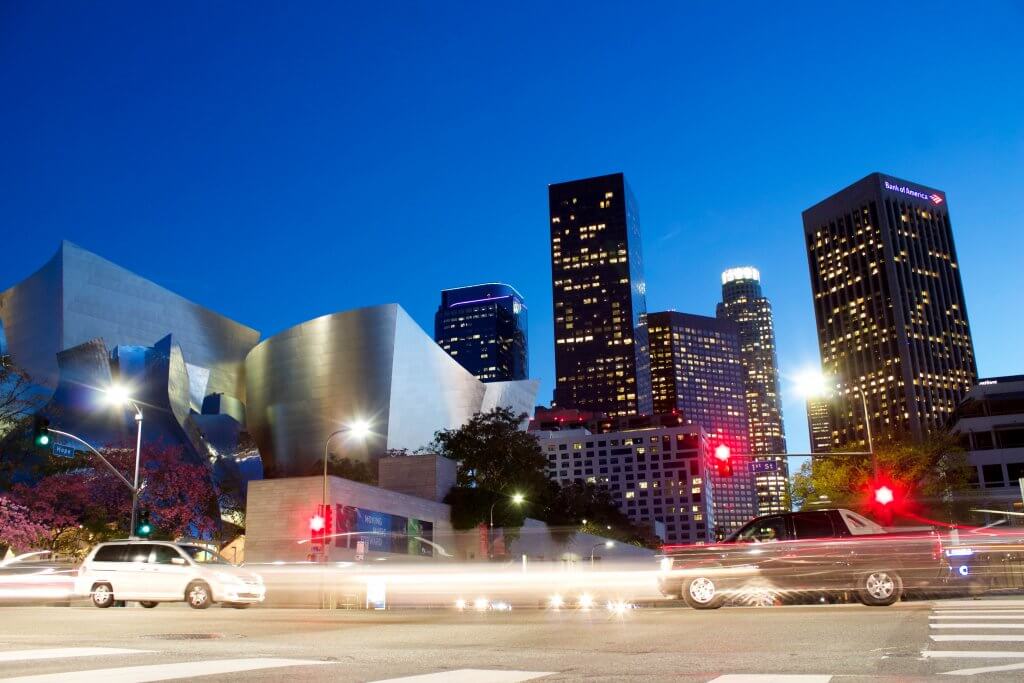 Make sure that you handle your Visa and set the record straight before you start a backpacking experience in the US. Once you handle that, you can easily see that there are lots of hostels for accommodation. The idea is to pick the right one and just enjoy the entire process. There's plenty of fun to be had, you just have to make sure that you select the best hostel for you and stay within a certain budget!